COVID-19 Vaccine Information
As of May 13, 2021, Bozeman Health is providing first and second dose COVID-19 vaccine to all individuals age 12 years or older who wish to be protected against COVID-19.
General COVID-19 Vaccine Information
Bozeman Health is following the guidelines outlined by state of Montana and closely collaborating with Gallatin City-County Health Department on administering COVID-19 vaccine to all individuals age 12 and older.
Bozeman Health is currently receiving Pfizer/BioNTech COVID-19 vaccine. Johnson & Johnson vaccine is available through our HealthCare Connections program.
COVID-19 Vaccine Administration
COVID-19 immunization is now available through your primary care provider in Belgrade, Big Sky, and Bozeman! Call your primary care provider's office to schedule your vaccine appointment, or to add it to your annual wellness visit.
Before Scheduling Your COVID-19 Vaccine Appointment
Read the Emergency Use Authorization information
Check the calendar to ensure you can receive your second dose at the appropriate time--for Pfizer it is 21 days later.
Confirm that no other vaccines (Shingles, Influenza, TDap, etc.) have been administered to the individual within the past two weeks and do not schedule another vaccine until after the second dose of a COVID-19 vaccine.
On your vaccine appointment day:
Please print, fill out, and bring the COVID-19 Vaccine Consent form with you to your appointment.
Face covering/masks are required at your vaccine appointment.
You will be asked COVID-19 symptom screening questions and have your temperature taken when you arrive for your vaccine appointment.
One caregiver/support person is allowed to accompany you if needed
COVID-19 Vaccine Administration on HealthCare Connections
HealthCare Connections, Bozeman Health's mobile health screening program, is offering Johnson & Johnson COVID-19 vaccines.
View the HealthCare Connections schedule here.
COVID-19 Booster Dose
The Gallatin City-County Health Department and Bozeman Health are teaming up to provide COVID-19 booster shots.
GCCHD and Bozeman Health will be providing services at Bozeman Health Deaconess Hospital, allowing for longer hours and more appointments. Our booster dose clinic will start September 27 and will be open Monday through Friday, typically from 7:30 a.m. to 3 p.m. This clinic is open to anyone looking for first, second, or booster doses of the Pfizer COVID-19 vaccine!
Booster shots are only available for those who received Pfizer as their primary doses, have waited at least six months after your second dose, and if you fit one of the following criteria:
If you are 65 years old or older, or living in a long-term care facility.
If you are age 49 to 64 with underlying medical conditions.
If you are age 18 to 48 with underlying health conditions where the benefit of getting an additional dose outweighs any side effects.
**If you fall into this category, please see your primary care physician before you get a booster.**
You can make an appointment through Prepmod using the links below:
Appointments are preferred, but walk-ins are welcome!
Please note the following:
We understand there is an online consent form you are required to fill out when creating an appointment through Prepmod. You will also be asked to provide a paper consent form when you arrive at Bozeman Health Deaconess Hospital. We apologize for the duplication.
We will continue to post mobile clinics below. If you received Pfizer and the mobile clinic has Pfizer doses, you can also get your booster from a mobile clinic.
It's our honor to care for you.
We can't wait to give you your "I Got My COVID-19 Vaccine" sticker!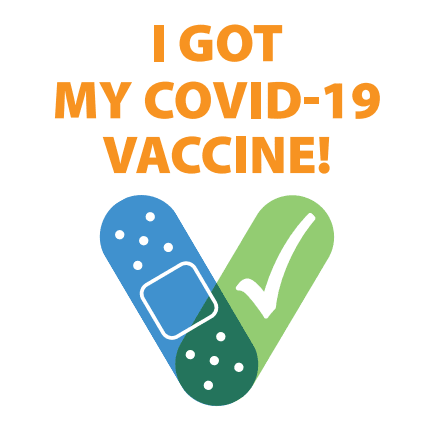 Gallatin City-County Health Department Website