DAISY Award
The DAISY award is an international program that rewards and celebrates the extraordinary clinical skill and compassionate care given by nurses every day. We are proud to be a DAISY Award Partner, recognizing one of our nurses with this special honor quarterly. Nomination forms are available throughout the health system or by request.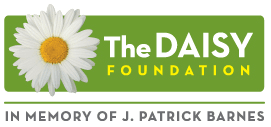 2018
Barbara Johnson-January 2018
Sarah LeVea-April 2018
Julia Ryder-October 2018
2017
Barb Keller-April 2017
Jamie Swandahl-July 2017
Sally Stephenson-October 2017
2016
Shannon Brown, BSN, RN, is Bozeman Health's newest Daisy Award-winning nurse, one who "truly embodies the Daisy spirit in life and in her work." The Daisy award is an international program celebrating the extraordinary clinical skill and compassionate care given by nurses every day.
Brown's lifelong interest in helping people led to an adventurous journey in becoming a nurse. She earned a BA in English and a Master's degree in journalism, and then spent time as a United Nations representative in Austria providing HIV/AIDS education. Her quest for more knowledge and the desire to make a greater difference in many lives led Brown to pursue a nursing degree from an accelerated program.
Brown has been a nurse at Bozeman Health for four and a half years. She spent her first two years on the medical floor, and has since worked in the emergency department. According to her nomination, Brown "has a thirst for knowledge and a passion for nursing that is evident to her patients, co-workers, and supervisors."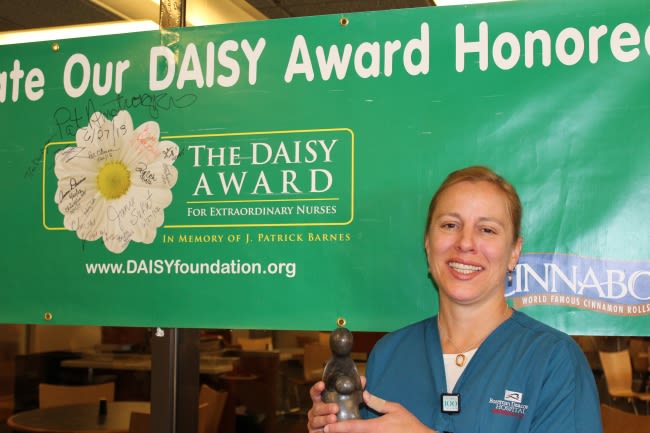 Kimberly Todd BSN, RNC, a nurse in the Family Birth Center, is the latest Bozeman Health nurse to be honored with a Daisy Award. Kimberly has received multiple nominations for a Daisy from her patients, in honor of her passion for maternal and newborn health. Kimberly earned her nursing degree at Montana State University, and joined Bozeman Health in 2004, working in In-Home Services. She has been with the Family Birth Center since 2009.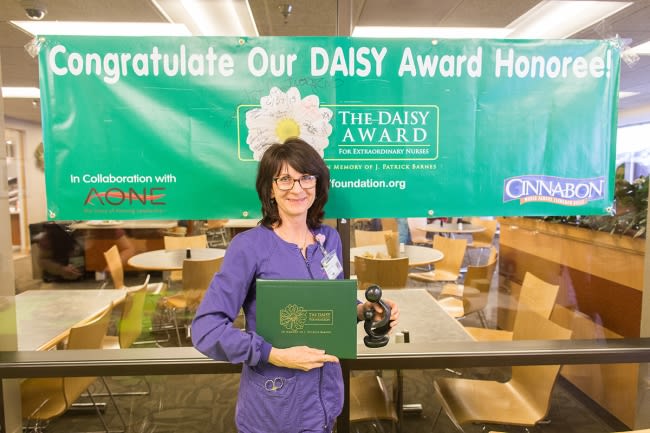 2015
Tim Dunnington, RN, BSN, CCRN, October, has been credited by family members for saving their loved ones by recognizing signs of sudden deterioration and resuscitating the patient. Co-workers in ICU and PCU value Dunnington for his love of teaching, positive attitude and ability to quietly inspire other nurses to be the best they can be. He works in ICU, PCU, the Emergency Department and as a house supervisor, and is the ICU's Unit-Based Council president.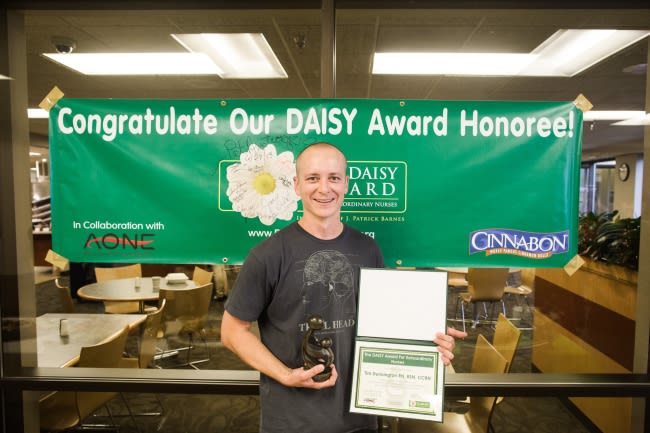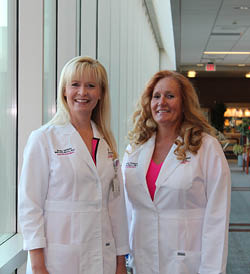 Beckie Walters, lactation coordinator, BSN, RN, CLC, CLE, and Nancy Thompson, breast-feeding counselor, BSN, RN, CLC, CBE, CLE, May, Bozeman Health Womens' Center. Walters and Thompson, nominated by eight patients, were honored for their work with new mothers, empowering and helping them be comfortable feeding their babies.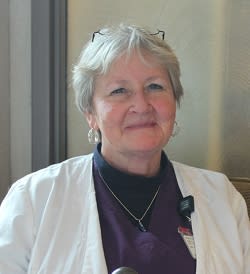 Pat O'Brien, RN, BSN, CWOCN, January, Bozeman Health Wound Clinic clinical coordinator. O'Brien was nominated by colleagues among physicians, fellow nurses, case management and spiritual care, along with a long-term patient who calls O'Brien "a life-saver… professional yet warm and friendly" and "incredibly efficient."
2014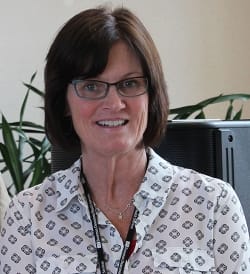 Katie Derzay, BSN, RN, April, Bozeman Health Deaconess Hospital case management. Derzay was cited for always going the extra mile, as when she arranged for housing for a homeless man being seen at the Wound Clinic, working with his family so he could go home and arranging for his transportation.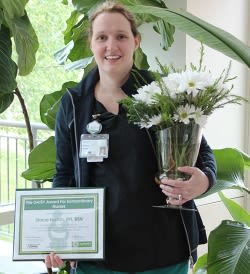 Stacie Harlan, BSN, RN, September, Bozeman Health Radiology. Harlan was nominated for initiating the PICC program, in which she trained her nurse colleagues so that they can now provide in-house insertion, care and maintenance of catheters used long term in patients.
2013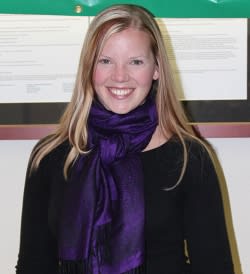 Rye Cech, RN, January, Bozeman Health Deaconess Hospital medical floor. Cech was nominated in part based on comments from a former patient: "She provided the support of a sister, the concerned care of a mother, the toughness and practicality of an aunt, and the unquestioned spoiling that a grandmother might provide."
Chris Bies, RN, April, Family Birth Center. A graduate of MSU-Northern, Bies was nominated by her colleagues for her abilities in orienting new nurses, her compassion and dedication to patients, and being a role model for all her colleagues.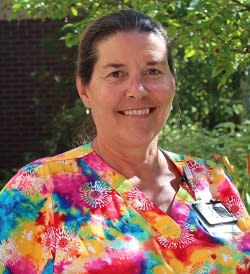 Pat Armstrong, RNC, July, Pain Resource Nurse, Bozeman Health Deaconess Hospital medical floor. Armstrong was selected for the honor based on nominations from two patient families, who cited her confidence, caring, empathy, being a team player and her personality.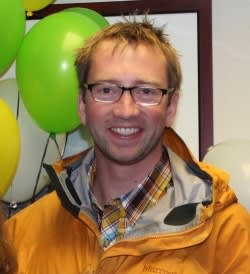 Matt Larson, RN, September, Bozeman Health Deaconess Hospital Intensive Care Unit. Larson was nominated by fellow staff for being "a rock star among nurses, a fearless and selfless team player and exceptional nurse." Larson was further honored by Daisy Award founders Mark and Bonnie Barnes who attended his presentation.
2012
June, Family Birth Center
June, Bozeman Health Deaconess Hospital surgical floor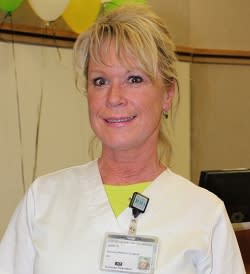 December, Bozeman Health Family Medicine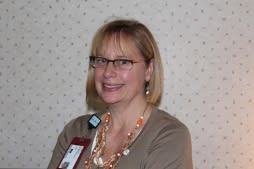 Christel Vogel, RN, Bozeman Health Family Medicine, October. Vogel was nominated for her willingness to go the extra step, as when she assisted a mother who was driving when she noticed her child was not breathing. By phone, Vogel calmly helped the panicked mother through CPR, and initiated the emergency response system. Vogel was able to pinpoint the car's location and assist the ambulance in finding them quickly.