Sick of politics? You're not alone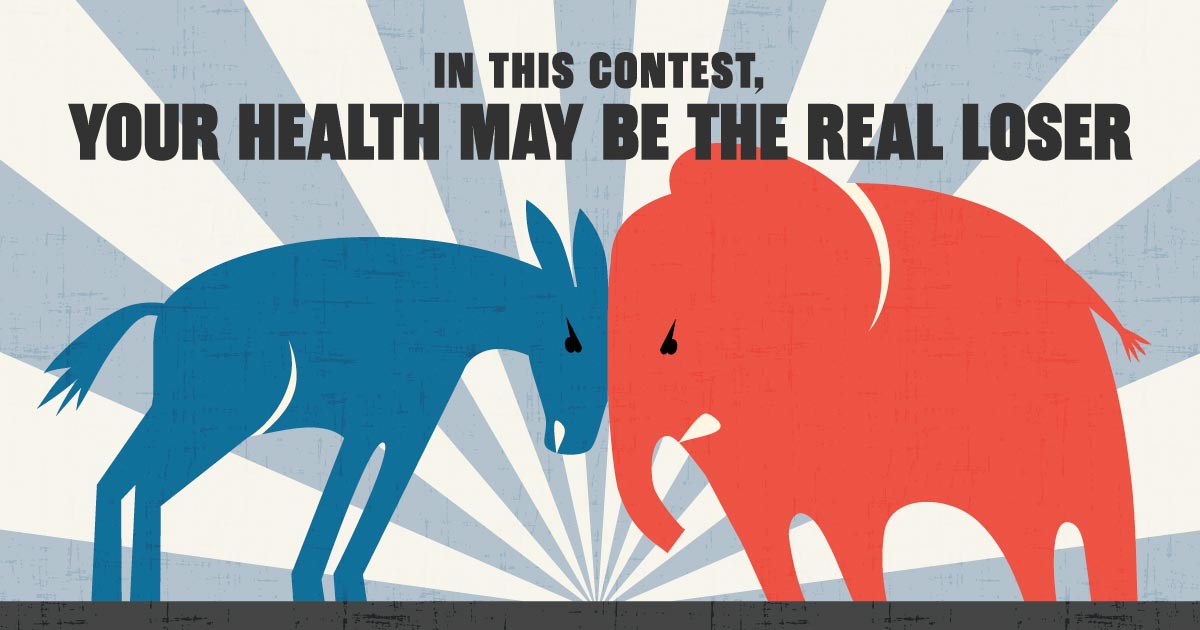 Oct. 18, 2019—Are you so upset by today's polarized politics that your health is taking a hit? If so, a new study in the journal PLOS One suggests you've got lots of company.
Researchers surveyed a nationally representative sample of 800 Americans. They answered a range of questions about how politics affected their physical and mental health and relationships.
Nearly 40% said that politics was stressing them out. About 20% reported lost sleep. And almost 12% felt getting caught up in politics had hurt their physical health.
Past studies have focused on the economic costs of politics, such as campaign donations and time lost from work to vote. But this is the first to look comprehensively at the physical and emotional toll of being politically plugged in, the researchers said.
Politics had social costs too: 20% of those surveyed said differences in political views had harmed a friendship. In addition about:
29% admitted losing their temper over politics.
22% felt they cared too much about who wins and loses.
32% said media coverage from an opposing viewpoint had driven them crazy.
Most concerning: 4% said politics had pushed them to suicidal thoughts. That translates into 10 million U.S. adults.
Today's heated politics may be creating something akin to a public health crisis, the researchers cautioned, and said it deserves to be studied more.
Need to take your tension down a notch? Give yourself a stress tuneup with this checklist.