Nursing Opportunities
Philosophy
Our philosophy at Bozeman Health is patient-centered care, strong clinical judgment and advocacy for the care of our patients, their families and the community. We aim to promote, improve, maintain or recover health, to cope with health problems and to achieve the best possible quality of life from the beginning of life all the way through a dignified death.
Our nurses practice six components of the nursing process: assessment, diagnosis, outcomes identification, planning, implementation and evaluation to provide and promote a healing environment. Members of the Division of Nursing are committed to resource driven practice to accomplish evidence-based care and outcomes while working collaboratively with other health professionals.
As members of the profession of nursing, we are accountable to the expectations of the American Nurses Association(ANA) Scope and Standards of Professional Nursing Practice, the ANA Code of Ethics for Nurses and the Montana Nurse Practice Act.
Practice Model
This model is the overarching framework for our nurses and nursing practice at Bozeman Health. It details how we practice, collaborate, communicate and develop professionally. It unifies our identity as nurses and provides a description of the theories from which to base practices and performance.
Theoretical Beliefs
Patient- and family-centered care means we meet the unique needs of each individual patient and family. This is done with respect and personal concern for what is most important to the patient and family, while safeguarding their dignity and well-being, and actively engaging them in all aspects of care.
We believe there can be no curing without caring. Establishing caring, therapeutic relationships with the patient and family, with our colleagues and with ourselves will fully allow us to provide a healing environment and deliver excellent patient care (Koloroutis, 2004).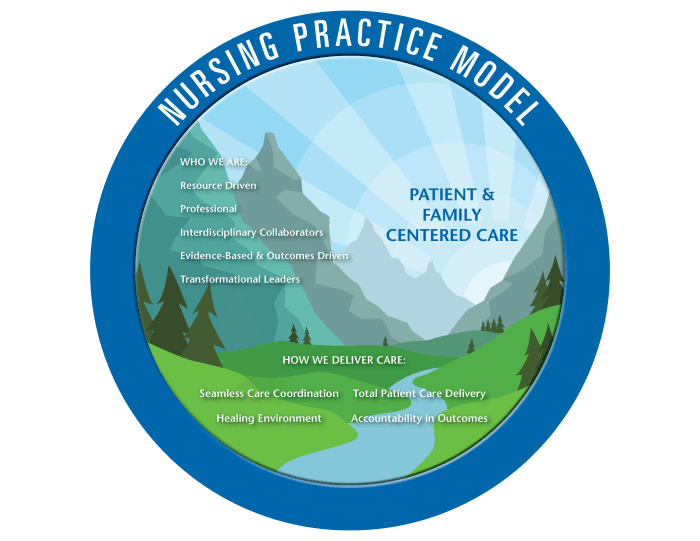 Reference
Koloroutis, M., (Ed.). (2004). Relationship-based care: A model for transforming practice. Minneapolis, MN: Creative Health Care Management.
Shared Governance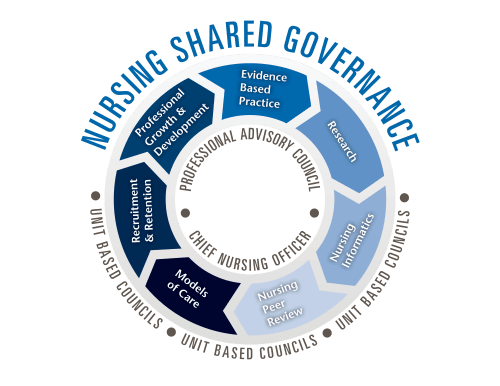 Professional Development and Education
Continuing Education
Bozeman Health is an approved provider of continuing nursing education by the Montana Nurses Association, an accredited approver of the American Nurses Credentialing Center's Commission on Accreditation. This allows us to provide local access to quality continuing education opportunities.
Certifications
Our direct-care nurses are above the national average for holding professional certifications, according to national database comparisons. Professional certification is heavily emphasized at this organization. Certification differential pay, preparation-course offerings and organizational recognition are a few ways we support and encourage high professional certification rates.
Nurse Residency Program
Guided by the Institute of Medicine and the Robert Wood Johnson Foundation's Report on the Future of Nursing, we've built a program to help support nurses' transition to practice. To help with a safe and successful transition to independent practice, new graduate nurses with no nursing experience complete a yearlong Nurse Residency Program in addition to their extensive unit-specific orientation. Each cohort begins in September and ends in May.
Once you are employed with the health system, you are enrolled in the residency program. Meeting for four hours each month, the nurse residents are given the opportunity as a core group to talk, share case scenarios and develop critical thinking skills. The skills are resident driven and nurses also act as mentors for each other when they float to a different floor. The yearlong program is designed to assist newly graduated nurses in acquiring the knowledge and skills to deliver safe, quality care that meets defined standards of practice.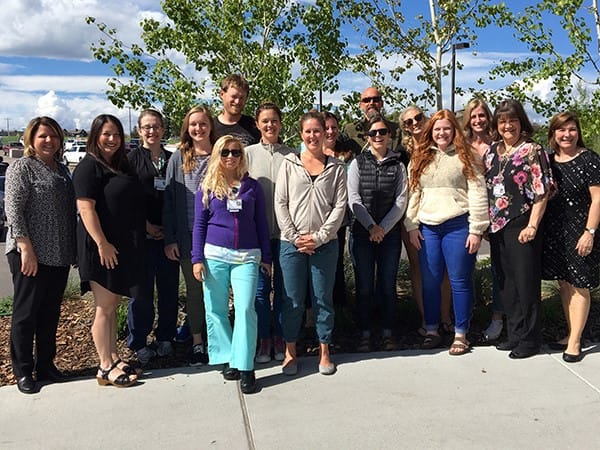 How to Apply
Our program is designed to help nurses who have graduated within the last six months with no working RN experience, and are employees of Bozeman Health. Here are the requirements:
Letter of intent to be in the program
Montana RN license
Commitment to monthly enrichment sessions for one year
Complete the Casey-Fink Nurse Survey at identified intervals
Participate in evaluations throughout the program
Completion of evidence-based project by the end of the cohort
Topics include:
Role transition
Patient-centered care
Communication/teamwork
Conflict resolution
Evidence-based practice
Quality improvement
Clinical reasoning
Leadership
End-of-life care
Pain management
Resiliency
Self-care
Legal aspects in nursing
Medication safety
Informatics
Professional development
Time management
Lateral violence
Inter-professional collaboration
FAQs
At this time we currently offer one cohort per year beginning in September.
It starts in September and ends in May.
Any Montana licensed RN who has graduated from an accredited nursing program (AND, BSN, Accelerated BSN), within the last six months, and with no working RN experience.
Please submit a letter of intent to Heather Tasker htasker@bozemanhealth.org or Jacqueline Kussman jkussman@bozemanhealth.org after you have received notice of your hire date. There is no format, the letter is intended to provide us information about your goals for attending our program.
The number varies from year to year. In the 2017–2018 there were 23 residents.
Our Nurse Residency program is resident driven, which means that we provide content based on what is requested of our residents, what aligns with Bozeman Health's mission, vision and values, nationally recognized competencies from the Institute of Medicine's 2010 report, and the Quality and Safety Education for Nurses.
Yes! You have support from our Chief Nursing Officer as well as your manager and/or supervisor. You will be paid for your time in the Nurse Residency program.
Yes! For each session you attend, you will receive four contact hours for a maximum of 36 contact hours.
Here's What Our Nurses Have to Say
"It is so helpful to have a group of people who can relate to you, share in your struggles, and understand the challenges the first year as a nurse can bring. It creates a feeling of support, security, and relief. It is also very helpful to have compassionate, non-judgmental mentors who you can ask all of your questions that you may have. " —Kelley T
"Collaboration between departments is vital to safe patient care and building early relationships with other new nurses throughout our organization has helped foster this. Having a new nurse residency program is an excellent avenue to develop our new nurses and help them feel connected with our organization so they can enjoy a lasting career with Bozeman Health." —Michelle K
"The nursing residency program proved to be very beneficial in helping me navigate the ropes of being a new nurse here at Bozeman Health Deaconess Hospital. I learned effective communication techniques and obtained tips on time management that have served me well in my nursing career. I would highly recommend this program for all new graduate nurses! " —Angela McCormack, RN, BSN
Family Birth Center
"As a new nurse you see veteran nurses so effortlessly and effectively providing care. Being able to see that we were on the right track and address bumps in the road was quite beneficial in getting through what could have been a much more difficult first year in the profession." —Kees