Improving Health Access Betters Our Quality of Life
Hospital news
|
Wednesday, May 9, 2018

A significant focus for U.S. health care systems over the past decade has been quality: quality of care, quality of service, and quality of equipment and facilities. However, quality health care can only improve outcomes if people can access services when they need them. It's akin to storing needed medicine on a shelf too high for anyone to reach.
Why does access matter? According to Healthy People 2020, regular and reliable access to health services can: prevent disease and disability, detect and treat illnesses or other health conditions, increase quality of life, reduce likelihood of premature death, increase life expectancy
Bozeman continues to rank in the Top 10 fastest-growing micropolitan areas in the U.S., and our primary service area is projected to grow more than 8 percent in the next five years. As the health care provider of choice for southwest Montana, here at Bozeman Health we take great honor in having the responsibility to make sure care is readily available to anyone who needs it, regardless of their ability to pay. It is our privilege to care for and provide patients with ease of access, ease of scheduling, and transparency in value and pricing options.
Our core infrastructure and facilities must expand to meet demand, keep care closer to home, and provide the necessary space, staff, and equipment. That's why, over the next three years, Bozeman Health will spend an anticipated $95 million improving our existing facilities and adding more access points to ensure patients get the right care in the right place at the right time.
The bulk of that investment, $75 million, will go toward the improvement and modernization of our flagship Bozeman Health Deaconess Hospital. The project will include a new acute patient care tower, with a renovated and expanded intensive care unit that will more than double our current patient capacity and double the size of each room. The larger inpatient rooms will accommodate state-of-the-art technology and equipment, as well as added family support space. A neonatal intensive care unit (NICU) will be added as part of the new women's and children's tower, slated to be built in medical office building 4. New ICU rooms and a NICU allows families and friends to have more room in supporting their loved ones, while in the hospital in addition to ensuring our expert care providers have all the equipment they need in the room. These facility renovations will accommodate new technology and maintain contemporary and patient-friendly service environments to ease the way for our community to access care.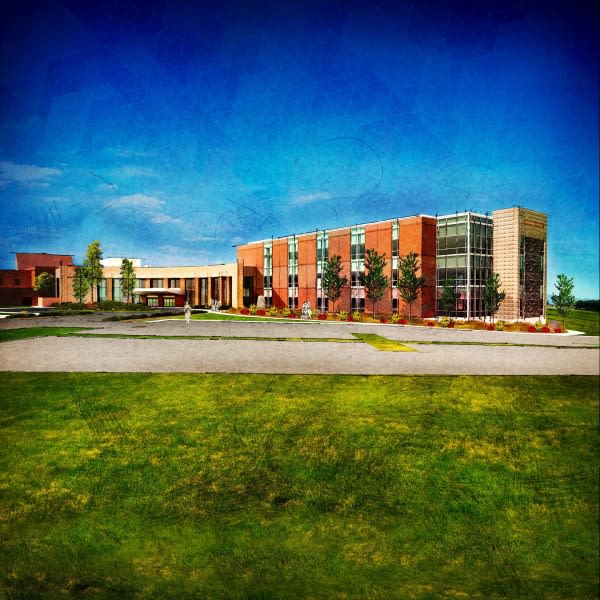 As a non-profit health care system, Bozeman Health reinvests any net income back into the communities we serve through facility improvements, technology, and health care service upgrades. This ensures that the tools we use to advance community health and quality of life are state of the art, up-to-date, and efficient.
In addition, Bozeman Health and United Surgical Partners International (USPI) have entered into a partnership to build a new ambulatory surgery center in West Bozeman to meet the expanding needs of the community. Construction of the West Bozeman development should begin in the next year at an estimated $20 million investment. It will also serve as a neighborhood health center with family medicine, pediatrics, and specialty care clinics. The three-way partnership model between Bozeman Health, USPI, and local physicians will benefit patients through this new high-quality, lower-cost setting that delivers same-day or short-stay procedures.
Listening to the communities we serve is also why we've launched our b2 MicroCare convenience care clinic near Oak and 19th in Bozeman. This innovative new model provides up-front, cash-pay pricing and online appointment scheduling, making fast convenient care for minor ailments easily accessible.
Bozeman Health has grown with the Bozeman community for more than 100 years. We are proud of our legacy and commitment to the communities where we work, live and play in southwest Montana. We will continue to work with you—our family, friends, neighbors, and patients—to build a future that ensures all people seeking healthcare are able to receive it in convenient and accessible ways.
We welcome your feedback at communityconnections@bozemanhealth.org.
John Hill is president and CEO of Bozeman Health.