Meet Our Spiritual Health Team
Chaplains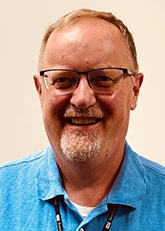 Chaplain Grant Barnett Christenson is an ordained minister with the Evangelical Lutheran Church in America. He completed his Masters of Divinity at Luther Seminary in St. Paul, Minnesota. Grant joined the Spiritual Health team in 2009, and focuses his work on grief support for patients, their families, and staff. He is trained in the Critical Incident Stress Management protocol (CISM) as a facilitator for critical incident debriefings. Being a member of trauma activation teams has made him appreciate the stressors of trauma upon team members and works to mitigate its corrosive effects upon employees' health and well-being. Grant enjoys camping, walking, biking, and preparing Northern Italian food. He is happily married to the Rev.Lindean Barnett Christenson.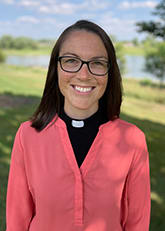 Melissa Johansen is an interfaith chaplain. She received a M.Div from Luther Seminary in 2021. Her training included a chaplaincy residency at Ebenezer Ridges Care Center, M Health Ridges Hospital, and M Health Southdale Hospital in the Twin Cities area in Minnesota. She has been working at Bozeman Health since October 2021. Melissa is passionate about providing spiritual care for people during life's transitions and accompanying people in uncovering their sources of hope and strength. In her free time, Melissa enjoys every opportunity to spend time exploring the mountains as well as working on baking the perfect loaf of sourdough bread.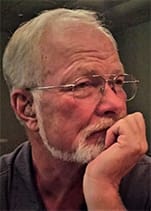 Allen Jones was raised in a small rural, 3 window Wesleyan Methodist church in a dairy farming community in Steuben County, Western New York.. He discerned a calling to ministry in 1973 after service in the Army. He completed a degree in Psychology at Southern Wesleyan University and graduated in 1976, followed by a M.Div at Asbury Theological Seminary. Allen served as a United Methodist pastor for 23 years. During that time he received extended training in CPE and continues to read and study in the areas of Conscious Spirituality and the mystical side of humanity. Allen joined Bozeman Health 2019 and works as the Chaplain at Hillcrest Senior Services. He finds anything outside a joy, hiking, kayaking, taking pictures, watching birds, and the rest of God's self-expression.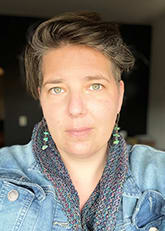 Katie Michael is an interfaith chaplain. She received her M. Div from the Starr King School for the Ministry in 2008. Her training also included a yearlong chaplaincy residency at Presbyterian Hospital in Albuquerque, NM, and a certificate in Interfaith Spiritual Direction from The Chaplaincy Institute. She has been working at Bozeman Health since 2018. Katie has a background in working with marginalized communities and in comprehensive sexuality education. When not providing care to our patients, family, and staff, Katie enjoys reading cozy mysteries, sitting in natural bodies of water, and crocheting.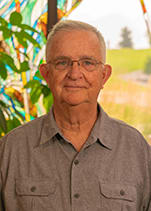 Dan Semsch was ordained in 1970 and is now serving in his 51st year of ministry. He is pastor at Foothills Fellowship (the Log Cabin Church) of Bozeman. He holds a M.Div. and has been a chaplain at Bozeman Health from 2017 to the present. Dan also works as a hospice chaplain with Encompass Health Hospice Services of Bozeman to provide guidance and counseling for patients in the comfort of their homes.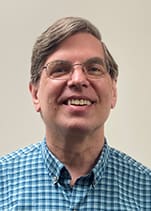 Tim Spring grew up in a small river town in North Central Pennsylvania. He received a B.A. in philosophy from Penn State. After a year as a wrangler on a cattle ranch in Eastern Wyoming he headed back to the East coast to receive a M.Div. (Master of Divinity) from Yale University. He completed his CPE (Clinical Pastoral Education) at Geisinger Medical Center. He served congregations in Pennsylvania and Virginia, both rural and urban. After a dozen years as the Lutheran Campus Pastor at Montana State, he began as a staff chaplain at Bozeman Health in 2016. He also serves as a chaplain with Encompass Health Hospice. Tim is an ordained minister in the ELCA (Evangelical Lutheran Church in America). You might find him on a trail or a slope with his family when he's not on campus.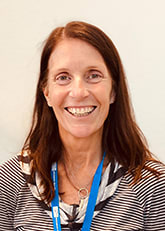 Juliette Vail is the newest member of the chaplain staff and has been part of the Spiritual Health team for the past 2 years. She completed part of her internship training here at Bozeman Health as a student intern, and is excited to be part of the staff. She recently completed her M.Div. and enjoys visiting with patients, hearing about their families, as well as their hopes, and dreams. Juliette worked as a licensed physical therapist for many years and believes in the deep connections between physical and spiritual healing the whole person. Juliette finds joy in sharing stories and spending time with her twin boys, dog, and any excuse to be active outside.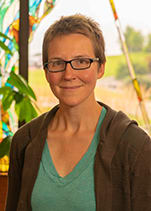 Miriam Schmidt has served as the Pastor/Priest of All Saints in Big Sky, a shared ministry of the Episcopal and Lutheran (ELCA) churches, since 2016. In 2018, she joined the Spiritual Health department of Bozeman Health in order to provide an on-call chaplain for Big Sky Medical Center. She appreciates the opportunity to support the staff in Big Sky, and provide spiritual assistance for patients and their families in times of trauma. Miriam received her chaplaincy training at Dartmouth Hitchcock Medical Center, NH (2005), and served churches in Plains, MT (2008-2011) and Bratislava, Slovakia (2012-2015) before moving to Big Sky.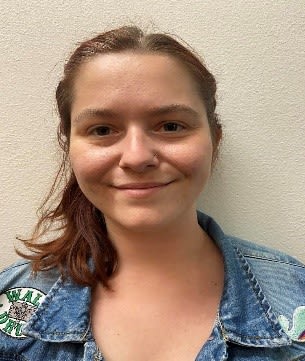 Anna Viehland is a student chaplain, completing her third unit of CPE through St Vincent Healthcare. She has a Masters in Divinity from Wesley Theological Seminary, and completed her first two CPE units at St Peter's Hospital in Helena, MT. She currently resides in Townsend, MT where, in addition to her CPE training, she serves as a half-time pastor. In her spare time, Anna enjoys bouldering (indoor rock climbing), skiing (which is impressive, given that she is from sunny Florida originally), and travelling with her husband Daniel. She is excited for the opportunity to serve at Bozeman Health and is grateful to be part of the Spiritual Health team.
Joseph Carver is an interfaith Chaplain and Director of Spiritual Health for the Bozeman Health System. Born and raised on a farm in rural New York, his interest in our relationship with creation has deep roots. He continues to be inspired, by both the poetry of Jane Kenyon, Mary Oliver as well as the writings of Teilhard de Chardin. Carver completed an M.Phil.at Oxford University, and an MA, MTS, M.Div. and STL at the Jesuit School of Theology in Berkeley, CA. Joseph has worked in ministry for over 25 years and as a chaplain for 15 years. He regards embodied spirituality as a path into the breadth and depth of instruction unfolding in creation. He feels fortunate to lead this extraordinary pastoral team.