Welcome to the Neonatal Intensive Care Unit
NICU Visitation Restrictions are currently in effect due to RSV and other respiratory viruses
Children age 12 and under are currently not permitted to visit the NICU due to the increased spread of RSV in our community

RSV is a common respiratory virus that can cause severe illness or death in infants and young children.
Premature infants, and infants six months or younger, are at high risk for developing severe RSV and complications from the virus.

All visitors must be free of illness to ensure that our NICU patients are protected.

Please do not visit if you are ill or are experiencing any of the following symptoms:

Fever
Chills
Muscle or body aches
Cough
Sore throat
Active diarrhea
Nausea/vomiting
Open, weeping sores or rash
We're proud to welcome you to Southwest Montana's first Neonatal Intensive Care Unit at Bozeman Health Deaconess Hospital.
Overview of NICU services
Level II, caring for babies at 32 weeks gestation or above and 1500gm and above, premature and term newborns
10 beds, four private rooms, seven bed intermediate care, with comfortable pull-out chairs for parents in each room or pod area
24/7 neonatologist availability
24/7 in-house coverage of unit and delivery room by NNP or NICU hospitalist
Advanced technology including infant monitoring and isolettes
Total parenteral nutrition
Bubble CPAP and neonatal ventilation
Donor human milk
Prenatal consults
Maternal-fetal medicine specialist
Palliative care
Family-Centered Care

Visitation policy allowing parents to visit at any time
Interdisciplinary rounds encouraging parents to be present
Private and semi-private rooms
Parent hospitality suite
NICU family care conference room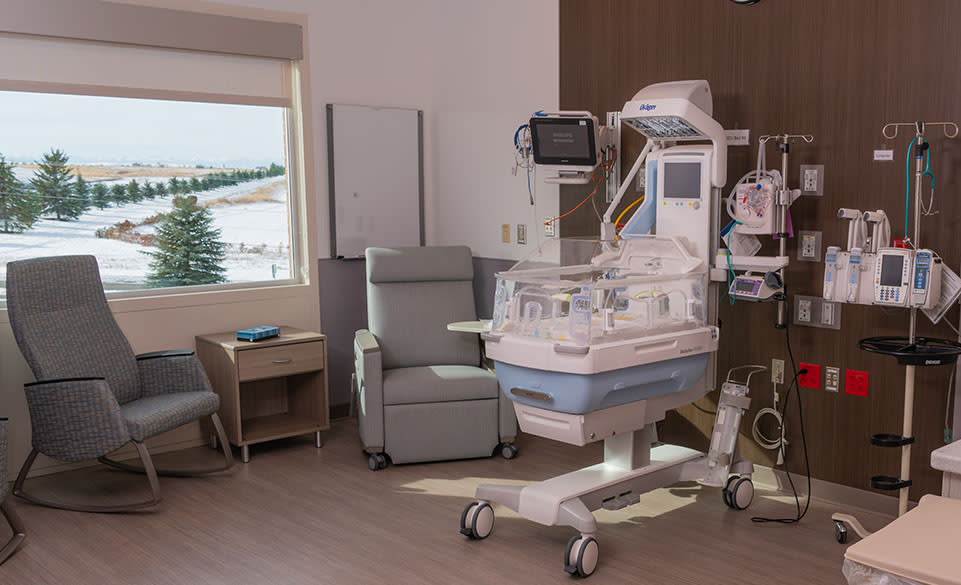 Our NICU care team is ready for immediate response 24/7 with neonatology, neonatal nurse practitioners, and pediatricians, as well as dedicated pediatric specialty-trained nurses, respiratory therapists, pediatric pharmacists, and a pediatric dietician; we're here to care for your baby close to home.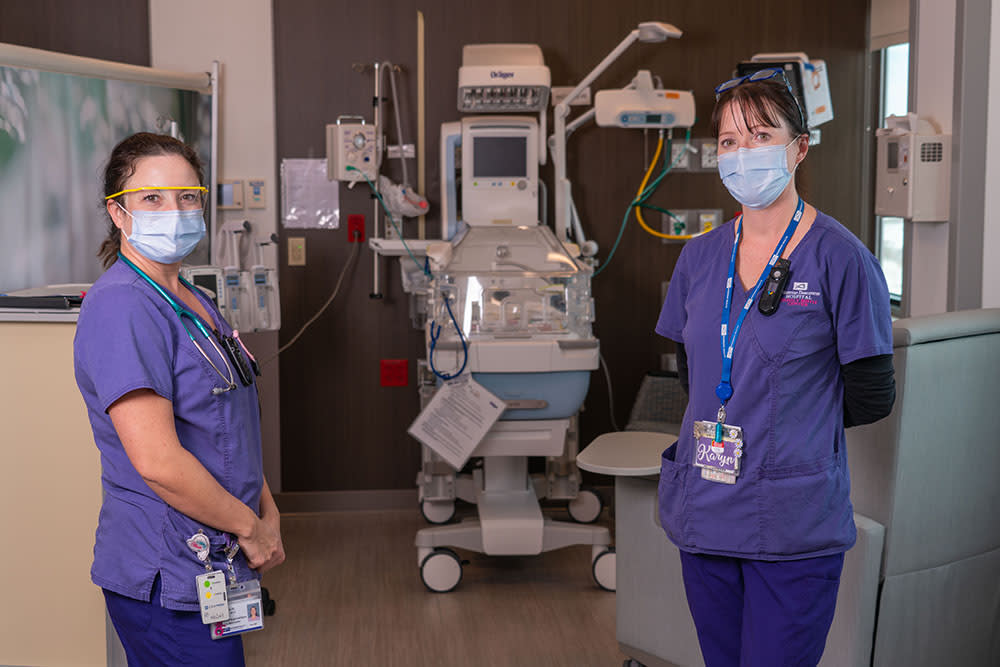 In April 2018, Bozeman Health announced the addition of a neonatal intensive care unit (NICU) within its new women's and children's tower at Deaconess Hospital, and opened in September 2020. The NICU opened as a Level II NICU, meaning that most babies born as early as 32 weeks gestation can be cared for within the unit; it is anticipated that it will transition to a Level III NICU, providing care for babies born as early as 28 weeks gestation.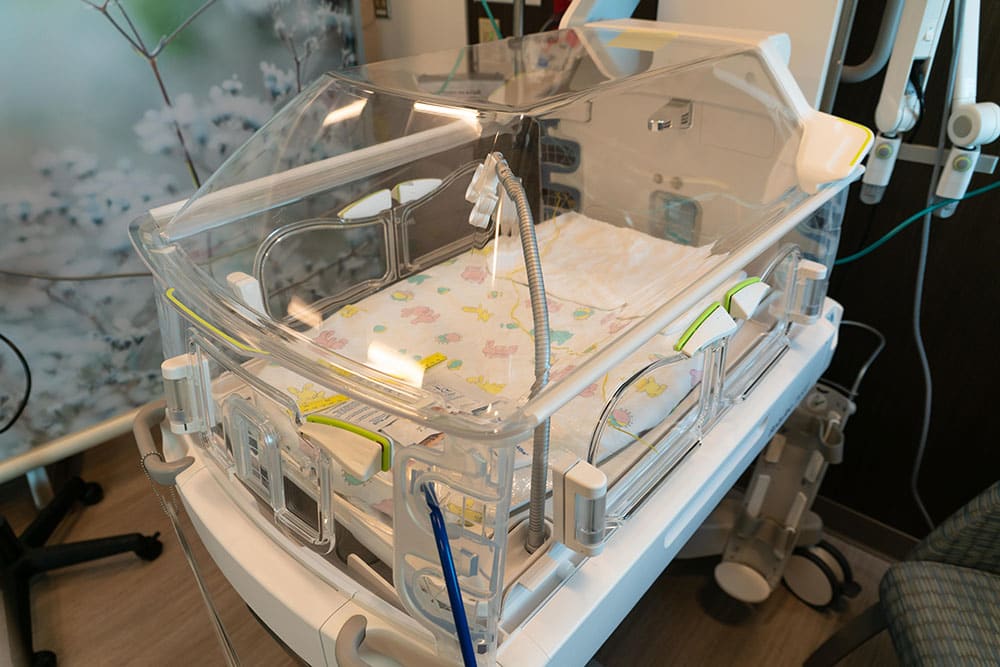 Then, in September 2019, Bozeman Health and St. Peter's Health announced a new partnership for neonatal care and maternal-fetal medicine services, bringing a higher level of care to families in Southwest Montana. Families with high risk pregnancies that live in Helena can utilize technology during appointments with their OB/GYN or FPOB (Family Practice/Obstetrics) for telehealth consults with maternal fetal medicine in Bozeman. This collaboration between physicians provides comprehensive, coordinated care and allows families to stay close to home as long as possible. Helena-area families will have access to NICU care, our MFM and neonatologists at Bozeman Health, and St. Peter's clinicians and community providers will work closely with NICU staff to coordinate critical care needs during a more complex pregnancy or after the birth of a child needing a higher level of intensive care.
The NICU was partially funded through the Caring Forward Campaign and the generosity of Bozeman Health Foundation donors, enabling the Foundation to exceed its $15 million goal and realizing contributions totaling $18.2 million.
Referring Physicians
Referring physicians can contact the NICU directly at 406-414-2325. This number is for referring physicians only.
New Stories
Bozeman Daily Chronicle--Bozeman Health opening $13.5M neonatal intensive care unit
NBC Montana--New L&D Unit to Open at Bozeman Health Deaconess Hospital
ABC FOX Montana--Bozeman hospital opens Southwest Montana's first NICU
KBZK--Bozeman Health prepares to open new neonatal intensive care unit