Who We Are
Located adjacent to Bozeman Health Deaconess Regional Medical Center and Highland Health Park, Hillcrest Senior Living is within minutes of historic Downtown Bozeman and Montana State University. Travel time is only 20 minutes to Gallatin Airport, served by several major airlines to key destination cities throughout the USA.
We welcome the chance to visit with you and your family to help you in selecting the ideal living solution for your needs. Feel free to call us at 406-414-2008 to learn more about Hillcrest Senior Living.
Bozeman Health
Everything you want. More than you expect.
Bozeman Health Hillcrest Senior Living is owned and operated by the nonprofit Bozeman Health and is a member of the American Association of Homes and Services for the Aging.
In the 1960s, the Board of Directors of Bozeman Health Deaconess Regional Medical Center determined a residential community for active seniors would be an important service to provide in Bozeman. The original Hillcrest Senior Living community was constructed and opened to its first residents in 1963. The entire community was completely rebuilt in 2001 and is continuously updated as needed.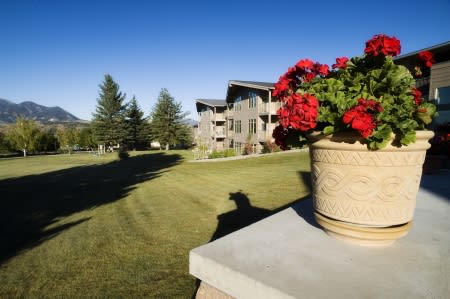 Today Aspen Pointe has 115 apartments of varying sizes and styles with 12 floor plan options. Birchwood has five available floor plan options.
Now named Bozeman Health, our integrated healthcare system has been a feature of the Gallatin Valley for more than 100 years. With its reputation for providing excellent medical care to residents and visitors, it has become the hospital of choice for those in Bozeman and surrounding communities.
Many hospital services are shared with Hillcrest Senior Living while an on-site clinic provides dental, podiatry, audiology, internal medicine and lab work services.
Bozeman Health's century of effort has yielded a solid financial base and staffing resources on which our residents can rely. Financial security, safety, peace of mind and a trusted reputation for the finest in senior living are the hallmark at Hillcrest. The number of second-generation residents who call our neighborhood home is proof we're providing an environment that keeps our residents happy and healthy.