Our Health System
Bozeman Health is a local, independent health care delivery system serving Southwest Montana. Bozeman Health is the health system name, of which each of our care sites falls under.
Bozeman Health Deaconess Regional Medical Center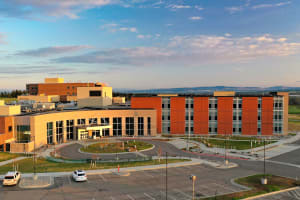 Bozeman Health Deaconess Regional Medical Center is an 125-bed facility, DNV GL-accredited, certified Level III trauma center.
Deaconess Regional Medical Center has a 20 bed critical care unit, encompassing both intensive care and progressive care, along with medical and surgical units, operating rooms, 24/7/365 emergency and trauma care, Family Birth Center including Labor and Delivery, Mother Baby, and Southwest Montana's first neonatal intensive care unit (NICU).
Deaconess Regional Medical Center received a five star overall hospital quality rating for 2021 from the Centers for Medicare & Medicaid Services (CMS).
Bozeman Health Big Sky Medical Center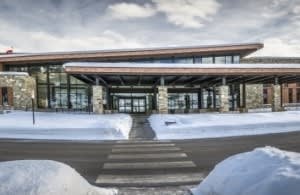 Bozeman Health Big Sky Medical Center is an eight-bed critical access hospital providing emergency and primary care to the Big Sky and West Yellowstone communities. The two-story, 35,000-square-foot medical center includes 24/7/365 emergency services with a heli-stop for air ambulance service, primary care, imaging and ultrasound, laboratory services and inpatient and retail pharmacy.
Bozeman Health Belgrade Clinic + Urgent Care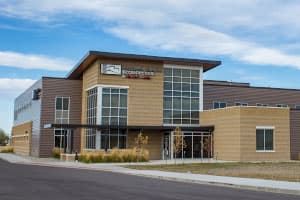 Bozeman Health Belgrade Clinic + Urgent Care is proud to serve this community and surrounding areas. In addition to family medicine, the clinic offers urgent care, laboratory and diagnostic imaging services, physical therapy and pediatrics. Urology and oncology specialists are also available at Belgrade Clinic by appointment.
Bozeman Health Cottonwood Clinic + Surgery Center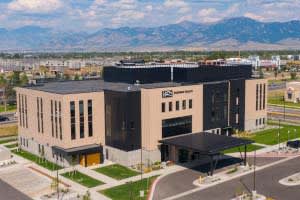 Bozeman Health Cottonwood + Surgery Center opened in the spring of 2021. With primary care for the whole family conveniently located on the third floor (including family medicine, internal medicine, and pediatrics) along with gastroenterology, and pain management, Cottonwood Clinic keeps care close to home for West Bozeman and Four Corners residents.
Bozeman Health Hillcrest Senior Living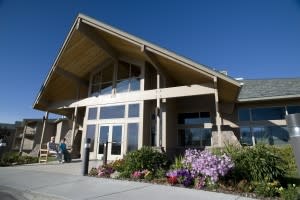 Bozeman Health Hillcrest Senior Living is an active adult retirement community and member of the American Association of Homes and Services for the Aging. The retirement community features both independent living apartments (Aspen Pointe) and assisted-living accommodations (Birchwood) for those who need additional care and support. Originally built in the 1960s, it was completely renovated in 2001 and given a beautiful expansion in 2010. The community offers housing to more than 150 seniors and has more than 80 full-time and part-time staff serving their residents. It is located adjacent to Bozeman Health Deaconess Hospital, making emergency or regular care all the more accessible.
Bozeman Health Foundation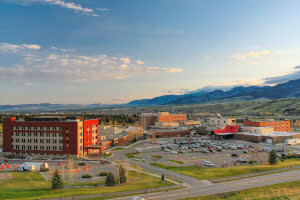 Since 1998, Bozeman Health Foundation has effectively generated the financial support and assistance Bozeman Health needs to provide crucial health services and state-of-the-art care in the local community. The foundation manages and administers all philanthropic gifts donated to Bozeman Health. The efforts of the foundation allow the health system to continue expanding its healthcare services and remain at the forefront of medical care in all of Montana.
B2 Care
B2 Care, powered by Bozeman Health, delivers convenient and affordable access to care when and where people need it through its entities of B2 MicroCare, B2 VirtualCare, and B2 UrgentCare.
B2 VirtualCare gives on-demand access to physicians through its app (available on Google Play or Apple App store) 24/7/365 for a low cost of $69.
B2 MicroCare, located at Oak and 19th in Bozeman, is staffed by a nurse practitioner and a patient care tech, providing a nimble care experience for patients ages 2 and older. Appointments at B2 MicroCare are built in 15-minute increments, uniquely created for the patient on the go who needs quick, convenient, quality care for one minor ailment.
B2 UrgentCare sites are staffed by physicians, nurse practitioners, patient care techs, X-ray techs, and a clinical lab specialist. Our B2 UrgentCare teams give compassionate, expert care for those needing immediate attention for injuries, ailments, and DOT and occupational health needs.
FAQs
Bozeman Health Foundation is a separate, non-profit corporation, governed by an independent board of directors that administers all philanthropic gifts to Bozeman Health and its programs. The foundation was established in 1998 to generate private financial support for improved community health and quality of life through support of Bozeman Health.
Make sure you include the patient's name and room number and send it to:
Patient Name and Room Number
c/o Bozeman Health Deaconess Regional Medical Center
915 Highland Blvd.
Bozeman, MT 59715
Yes. Bozeman Health is a non-profit organization.
Bozeman Health is accredited through DNV Healthcare. DNV accreditation demonstrates that we meet or exceed patient safety standards set forth by the U.S. Centers for Medicare and Medicaid Services.