Behavioral Health
Bozeman Health is committed to whole-person wellness and patient-centered care.
In this spirit, we have been working since 2017 to increase collaboration with our regional partners to champion the innovation we must embrace as a community to increase ease of access, improve patient outcomes, and ensure long term sustainability of the behavioral health care system.
No single entity can sustain the full behavioral health continuum that our community deserves – we must work in partnership with community providers to bring forward a system that provides care in the safest and least restrictive setting possible. In this spirit, we are honored to be an active member of the Gallatin Behavioral Health Coalition.
Bozeman Health is committed to providing large portions of the behavioral health continuum, including:
Integrated Behavioral Health in our clinics;
Outpatient psychiatry;
Crisis stabilization in our Psychiatric Emergency Services (PES) area; and
Inpatient psychiatry and hospitalization.
We recognize these are new clinical areas for the health system and it is our intention to demonstrate quality clinical outcomes and ensure sustainability as we provide care in each of these established areas.
Bozeman Health is building an adult psychiatric inpatient unit at Deaconess Regional Medical Center on the first floor Madison Wing. Planning, design, and workforce recruitment are ongoing with completion estimated for mid-2024.
We continue to work on staffing to support the expansion of Integrated Behavioral Health offerings in our clinics and are encouraged at the value our outpatient psychiatry is bringing to our patients.
It is worth reflecting upon the fact that prior to 2017, Bozeman Health had no dedicated behavioral health staff and limited services beyond a partnership supporting crisis care in the emergency department.
In response to community need, Bozeman Health has since invested in behavioral health services and expanded collaborative partnerships to strengthen the broader behavioral health continuum in southwest Montana.
The system has also, despite the challenging post-COVID workforce environment, been able to effectively recruit a dynamic, multi-disciplinary team of over 30 individuals made up of psychiatrists, psychiatric nurse practitioners, crisis intervention specialists, behavioral health specialists, navigators, registered nurses, patient care technicians, and peer support specialists across the care system and care sites.
Bozeman Health services now support substantial portions of the care continuum - from integrated behavioral health in women's services and NICU, outpatient psychiatric services, and psychiatric emergency services.
Bozeman Health will continue to support community needs and is grateful to our care teams who bring this important work to life.
Elevating Behavioral Health - Recognizing Providers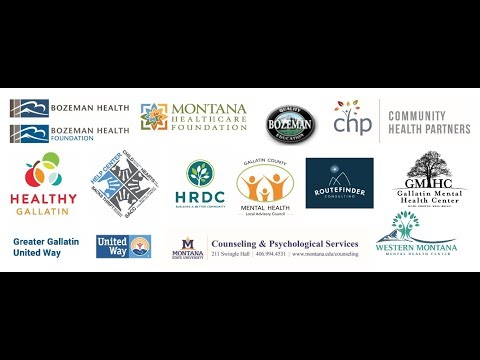 Our Community Partners