Resources for Patients
Navigating Treatment
We understand that treating cancer is not solely about providing medical treatment. Bozeman Health Cancer Center provides patients with the assistance of social workers, a financial case manager, and patient navigators specializing in medical oncology, radiation oncology, breast care and radiology to guide you through treatment.
Telehealth
Getting to your appointments may be challenging due to work schedules, driving distance to Bozeman and what the weather might be up to. You may organize rides through the Cancer Center or ask about telehealth. This type of visit allows you to have a live audio and video visit with your physician, either at your local healthcare facility or even from the comfort of your own home. Ask your physician if telehealth is an option for you.
Genetic Testing (through Shodair)
Tremendous advances are being made in understanding cancer genetics. Pre-symptomatic testing is available for many types of cancer, including breast, colon, ovary and eye cancer. Understanding genetic or environmental factors in cancer development may allow earlier detection and therefore a greater chance for a cure. Genetic evaluation and counseling is available through the Medical Genetics Program of Shodair Children's Hospital, sponsored in part by the Montana Department of Public Health and Human Services, at its Bozeman Outreach Clinic at Bozeman Health Internal Medicine Clinic.
Survivorship Appointment
This meeting is an opportunity to help you transition after treatment. You will receive a care plan that will outline diagnosis, treatment, side effects, and the potential for recurrence. It will also be a communication tool for future healthcare coordination.
Additional Services
Please speak with your provider to learn more about these resources:
Healing and Wellness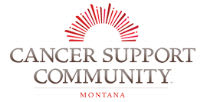 We partner with Cancer Support Community Montana to assist you with your emotional and social needs as a cancer patient to improve your quality of life, encourage healthy life choices, and alleviate suffering so you can return as closely as possible to your normal life. You and your family are welcome to become actively involved in your treatment and recovery.
Integrative medicine looks at you as a whole person, not just as a cancer patient, to provide appropriate complementary services for symptom management, particularly pain management, but also to alleviate fatigue, loss of sleep and loss of appetite, and to help you stay strong, boost your immune system, combat side effects, and regain and maintain your well-being.
Therapy options available to you include the certified START (survivorship, transition and rehabilitation training) Program, nutrition therapy, yoga, strength training, meditation, music therapy, aquatic therapy, stress reduction, art therapy, neurofeedback, Pilates and other therapeutic exercise options.
For more information, call Bozeman Health Cancer Center at 406-414-5070 or Cancer Support Community at 406-582-1600.
Care Boutique
The Care Boutique is currently open by appointment only. Please call us at 406-414-5281 to schedule a fitting or shopping time. The Care Boutique is located at Deaconess Hospital, entrance 7.
We offer products for cancer patients, survivors and their families. In addition to skin-care products, sleep wear and head coverings, the Care Boutique offers mastectomy products fitted by a certified Amoena mastectomy prosthesis fitter.

The Care Boutique Offerings
Head coverings for day and night wear
Doterra essential oils and diffusers
Selection of gifts for friends or family going through the cancer journey
Mastectomy Prosthetic Fitter Offerings
Certified Mastectomy Fitter with 12+ years of experience
Post-Surgical Camisole with drain management
Compression Garments to ease any swelling after surgery
Silicone, foam, fiber fill & swim breast prosthetics
Pocketed bras to hold the prosthetic in all types, sizes and colors
Everyday camisoles with pocketed shelf bra. Lots of neutral and seasonal colors
Swim wear with pockets for your breast prosthetic. Several in stock and can order from a variety of suppliers
Support Groups
We partner with Cancer Support Community of Montana to offer a variety of support groups for patients and family members during and after treatment, or those who have lost a loved one to cancer. These services are offered at the Cancer Center or in local partner organizations.
View our events, classes and support groups in our Calendar.