Experience Hillcrest
Leading Senior Living Communities in Bozeman
Hillcrest is designed to make many everyday tasks easy and convenient. Banking, check cashing, notary service and postage stamps are readily available. With staff maintenance and weekly housekeeping, your home will stay clean and in good repair. Underground parking keeps your vehicle—and you—out of the weather. Transportation to shopping and other community destinations is regularly available.
Hillcrest is minutes from the thriving, historic downtown Bozeman corridor, which offers boundless opportunities for enrichment. Enjoy galleries, fine dining, theatre, ballet, art and music festivals, the symphony, and much, much more. Montana State University, located less than a mile away, welcomes community participation in many lectures, concerts, community learning programs, and research, as well as athletic events.
Surrounded by acres of parks and open space, and convenient trail access from your front door, you won't have to venture far to experience nature. Within greater Gallatin Valley you'll find snow sports at world-class ski resorts—Big Sky, Moonlight Basin and Bridger Bowl. Our rivers offer phenomenal fishing, rafting, kayaking and canoeing. If golf is your game, play in the shadow of the majestic Rocky Mountains at public and private courses as challenging as they are beautiful.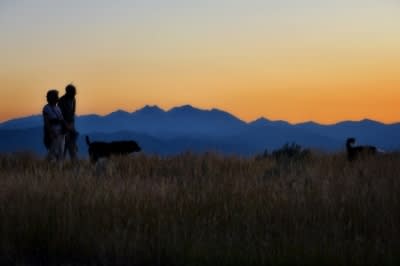 Hillcrest is part of Bozeman Health, which gives you access to a medical staff of more than 200 physicians including numerous specialists with the highest credentials, training and expertise. Hillcrest Wellness Clinic is available for medical appointments within the building. And Aspen Pointe is within walking distance of Bozeman Health Deaconess Hospital and a host of other health and wellness services.
Schedule a time to visit our location and experience the Hillcrest difference today!
The Neighborhood
Breathtaking views 365 days of the year!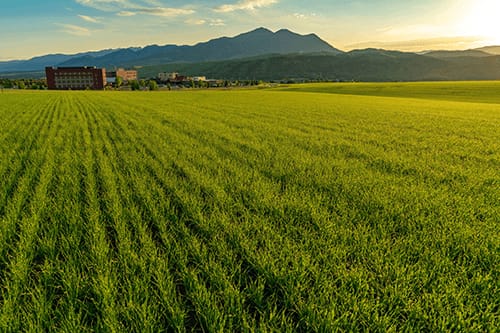 Our residents enjoy beautiful Montana scenery with every season. From the first tulips of spring to summer's vibrant flowers and foliage, autumn's crisp air and gently falling leaves to winter's arrival with peaceful snow—no matter the season, there's always plenty to appreciate. Residents enjoy warm afternoons on our patio overlooking the Bridger Mountains and the community is beautifully landscaped to take advantage of panoramic views of the Gallatin Valley and surrounding mountain ranges.
For those residents with green thumbs, a garden plot space is available to grow flowers, fruits and vegetables. Gardening activities are moved to our greenhouse during the fall and winter months. For an insider's view of gardens and gardening at Hillcrest, read the article in Rocky Mountain Gardening/Living in the High Country West.
Hillcrest Senior Living Video Tour