Family Resources
​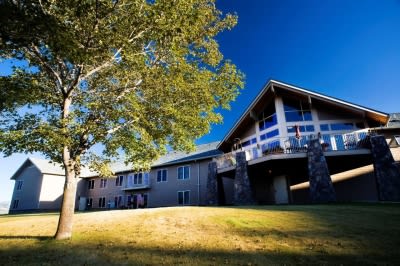 There's a lot to consider when it comes to choosing a retirement community. It can be difficult when you're trying to satisfy your desire for a place that will keep you or your loved one active and involved or provide opportunities for rest and relaxation depending on your mood. Hillcrest won't compromise your independence. Best of all, it's a place that feels like home. Hillcrest wants you, and your family, to feel comfortable with your choice; so please contact us directly if you have any questions. We want to help you make the best decision possible.
We offer regular tours of our apartment homes and amenities as well as the option of a trial stay to experience the Hillcrest difference for yourself.
FAQs
Hillcrest Senior Living is owned and operated by Bozeman Health as a nonprofit community. We are a stand-alone community focused on caring for our residents, not pleasing stockholders. Hillcrest is a member of the American Association of Homes and Services for the Aging, an association of nonprofit organizations.
Pets are allowed in some first floor apartments provided they meet certain criteria.
Active adults age 62 and older are welcome.
We are a non-smoking community. No tobacco use is allowed anywhere in the community, including apartment homes and the grounds.
We are an independent- and assisted-living community. If a resident's situation changes so they require skilled nursing, we assist with transfer to a higher level of care.
For your peace of mind, security is shared with Bozeman Health. The entire community is built to the highest life-safety codes to provide for each resident's safety.
Apartment homes are not furnished. Residents bring their own belongings and furniture.
Review current job listings at Bozeman Health on our Jobs page.