Work at Hillcrest Senior Living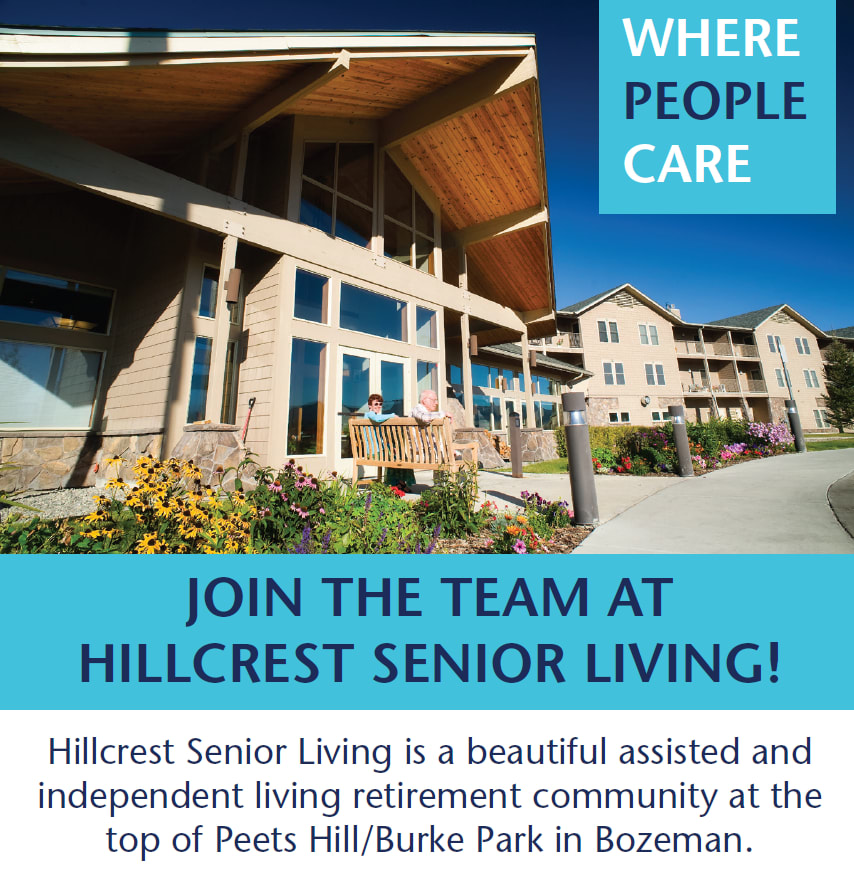 View available positions and apply today to work at Bozeman Health Hillcrest Senior Living!
Bozeman Health Hillcrest Senior Living has full-time, part-time, and casual call positions with advancement opportunities in:
Nutrition services (cooks, servers, and salad prep)
Environmental services/housekeeping
Resident care (patient care techs, resident care giver)
Nursing (LPN and RN)
Supervisory roles
This is more than a job--residents and coworkers are like friends and family. -Current employee
Benefits of working at Hillcrest Senior Living:
$17 minimum wage with no experience
$2.50 an hour weekend differential
$4.50 an hour evening/night differential
Medical/wellness, dental, vision, and life insurance coverage
20% discount on healthcare services at Bozeman Health care sites
22% discount on Verizon Wireless plans
Flexible work schedules
Paid time off and emergency bank accrual
6% retirement contribution from Bozeman Health
Free meal and beverage during work shift
Ask our recruiters about bonus opportunities!
My work schedule is flexible based on my college class schedule. -Current employee
A beautiful work environment
Bozeman Health Hillcrest Senior Living is located atop beautiful Peets Hill/Burke Park in Bozeman, Montana. Enjoy a beautiful, collaborative, and meaningful work environment where every position helps make a positive difference in the lives of others.
Working at Hillcrest is a great entry point to Bozeman Health for those wanting a career in healthcare and hospitality. -Current employee
Contact our recruitment team at 406-414-5421 or hrrecruiting@bozemanhealth.org.